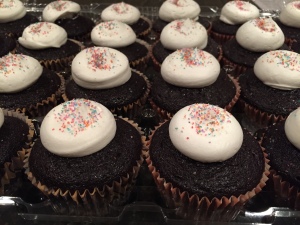 Choco-Latte is a play on the word "chocolate" – duh!
I (Shveta, more about me in a moment) was inspired to name my business Choco-Latte, as I'm probably one of the most hardcore chocoholics you'll encounter in your lifetime!
I naturally gravitate toward chocolate-y treats when I have a choice. And, for some reason, anything I create and bake that includes chocolate as an ingredient just comes out spectacular (I'm not biased) – probably due to my love and obsession with chocolate that inevitably gets incorporated into the process!
And, the extra 't' added to the latter part of the word?
Well, I intend to serve lattes, coffee, tea, and other tasty drinks inspired by my second secret passion (I'm telling you now so I guess it isn't a secret) to be a Barista one day when I actually open up Choco-Latte's physical storefront.
I envision my store having a welcoming atmosphere, with cozy couches and chairs and ottomans for you to prop your feet up on and sip on your Chai Latte while savoring every bite of your dessert of choice – and you'll be able to get your work on, meet for your monthly book club, have a girls night, or just lounge, since the place will most definitely have wifi!
And, let's be honest…
Doesn't the name, Choco-Latte just make you feel all warm and fuzzy inside?!
About Shveta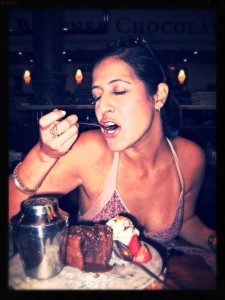 I was born and raised in the South… when I say South, I mean, "on the bayou with alligators and crawfish South" – way down yonder in Louisiana is where this southern Gal grew up, the first-born daughter of 1 of 3 Indian families in the whole city of Thibodaux with a huge population of maybe 10,000 back in the '80s (don't ask why we ended up there – that's for another day).
I may have had the best years of my tomboy-ness in Thibodaux, but I soon found out the beautiful city of Mobile, Alabama would be my next residence.  Mobile continued to instill the southern tradition in me, and, just as I thought I would be living in Alabama for the rest of my life and become an Auburn Tiger, we moved during my Junior year of high school (never, ever, ever, do that to your children!) to Houston, Texas!
That was a traumatic move to say the least…
Anyhow, I chose THE UNIVERSITY OF TEXAS to further my education, and received an undergraduate degree in Biology – thought I was going to go to Med School – don't judge!
So, now to the discovery of my love for the art of baking — It was when I gave up chocolate for 3 months (in order to sacrifice what I loved to eat most) in an effort to bribe the medical school Gods to grant me entrance into a prestigious medical school that I realized how much I truly loved chocolate of any kind… but it had to be appetizing, appealing to the eyes, and delish!  I began the experimentation of baking for my friends and family and, of course, myself – to find the best chocolate chip cookie in the grand 'ole city of Austin, TX.
Yup, I think my "Infamous Chocolate Chip" cookie is the most delish cookie you'll ever bite into!
And, at the ripe young age of 21, I concluded I would open my own bakery by the age of 30 so I could share the goodness with everyone. I'm 30+ at the moment, and have only baked for events upon request, but better late than never to finally make this dream of mine a reality, right?!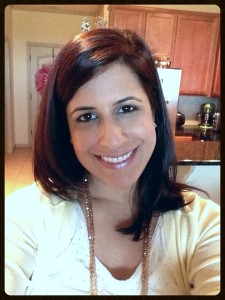 I truly draw great pleasure from making yummy treats for my friends, their kids, and my family. Baking is therapy for me…a break from reality…my true passion.
I love watching my friends' facial expressions – that huge smile that only something so divine and delish can create – and I can't forget to mention the sound effects (shout out to all you Rachel Ray wanna-be's out there who try to mimic her style), or sometimes speechless effect I have on those devouring my creations!
So, there you have it… all about me and my biz!
Now, go and think about what you want me to make AND check out my "Treats" page on this site for ideas – remember, the only requirement is that it have chocolate as an ingredient.
Figured out what you're craving?  Give me a shout through my contact form and I'll make it for ya!
P.S. To all of my family and friends who have supported me and motivated me to make this a reality – THANK YOU!!!!  My dreams have come true and I'm so very blessed to share my talent with you.
~ Lots of love and sweets
Shveta